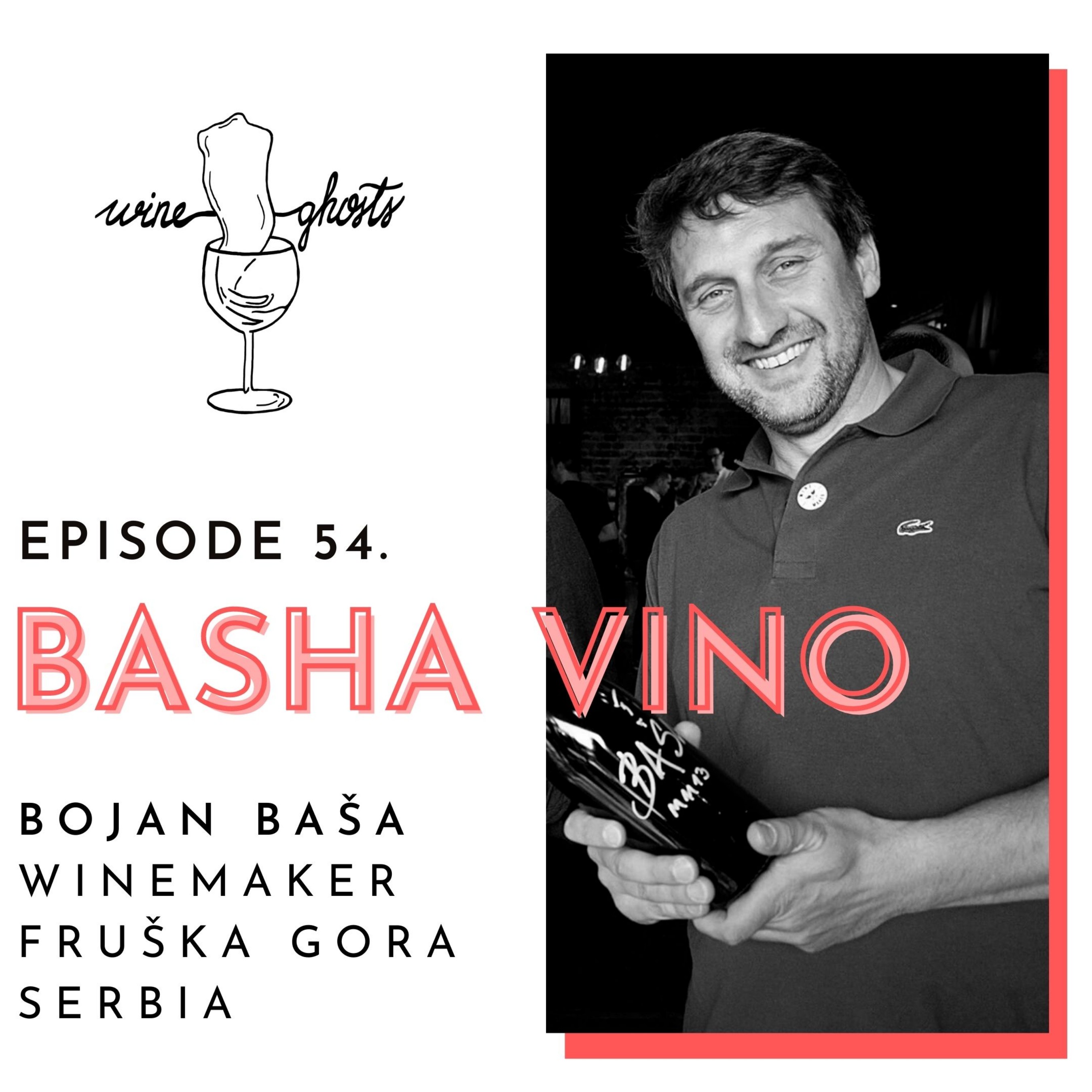 Ep. 54. / Basha Vino Bottles the Serbian Terroir in Amber Colors
Jun 19th, 2021 by Wine Ghosts
My first Serbian guest on the podcast this time! Bojan Basa makes seductive amber wines in the Froska Gora region of Serbia, relying on biodynamic practices in his vineyards, careful Élevage, acacia and mulberry barrels, traditional native varieties and on his own experinces that he gained during his enlightening trips to some of the best vignerons of the natural and amber wine world. In this episode, you can learn about the Serbian wine terroir and its interesting history, you can hear our hopes for the Eastern European wine regions, our tasting notes about three exceptionally rich amber wines, and as always: much more! If you want to see Bojan's enthusiastic face when he is talking about his homeland and see the mesmerizing color of the Basa wines, look for the videos on the Wine Ghosts Youtube or Instagram channel.
Timeline:
1:25 - Serbian Terroir History / Fruska Gora
10:25 - Serbia after communism
14:32 - Serbian Wine World now
17:55 - Élevage & biodynamic vineyard practices
22:42 - Motivation to start a Serbian winery
26:18 - Tasting: Tamjanika Prva
28:10 - Magic of Acacia and Mulberry Barrels?
36:00 - Tasting Pinot Grigio Jantar 2016
47:52 - Comparing Jantar 2016 to 2017
52:20 - Serbian food pairing
58:36 - Future plans and how to get the wines?!
| Guest: Bojan Basa | Basha Vino | @bashavino
| Wine Ghosts Instagram: @wineghosts
| Support & Get Exclusive on the Wine Ghosts Patreon Site: https://www.patreon.com/wineghosts
| Join the Wine Ghosts Facebook Group: www.facebook.com/groups/wineghosts/
| Wine Ghosts' Channels (Instagram, Podcast etc.): https://linktr.ee/wineghosts
Share
|
Download(

Loading

)