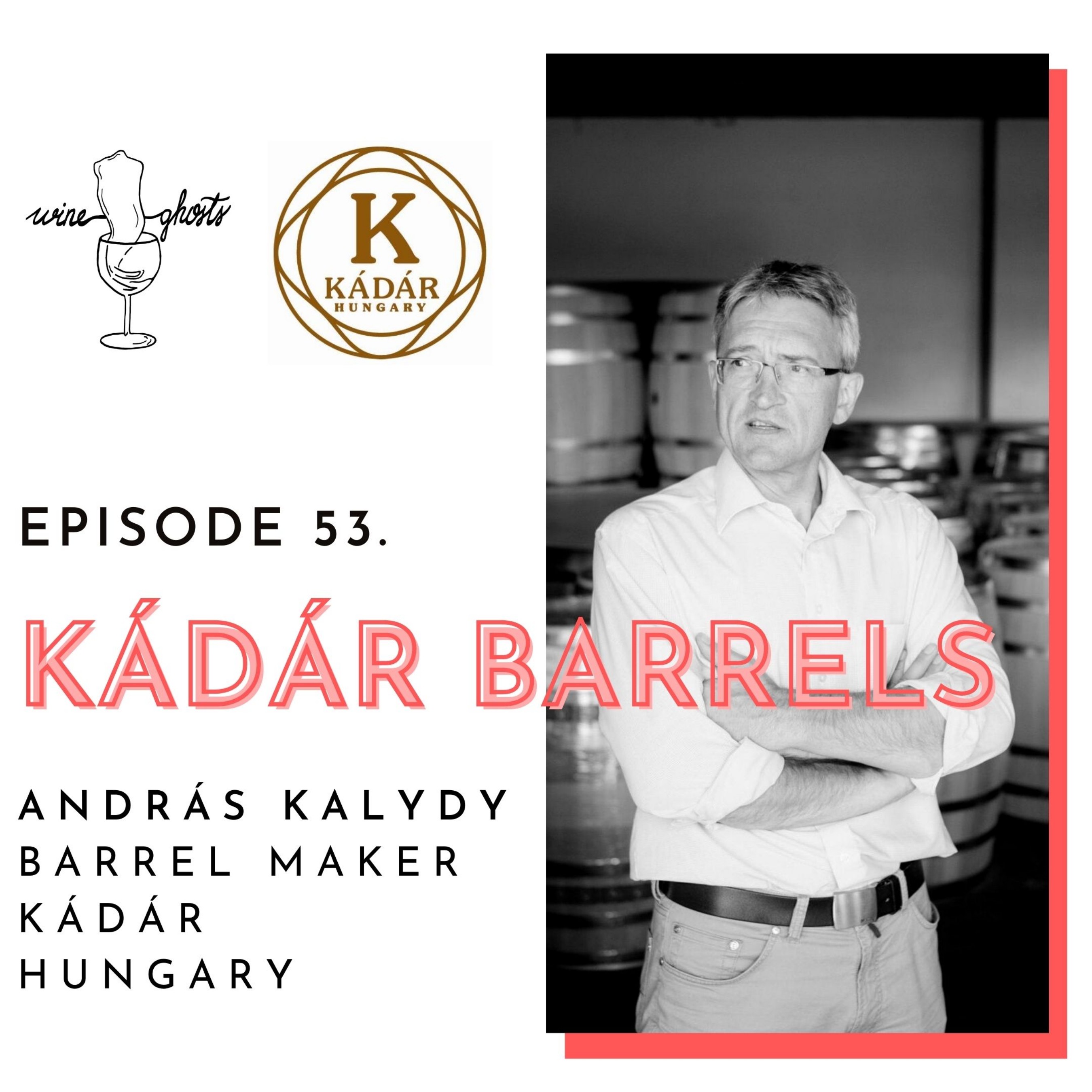 Ep. 53. / Barrel-making lessons from Hungary's best cooperage: Kádár
Jun 5th, 2021 by Wine Ghosts
Barrels are inevitable components of modern winemaking, and this episode will feature Hungary's best barrel maker, the world-class Kádár. In this episode, you can learn from András Kalydy how intricate, terroir-driven and specific barrel production actually is! He argued why oak has become the most popular wood source for wine barrels, explained the different species used in the construction, illustrated the terroir differences in the different growing regions, described the importance of seasoning and bending techniques. You can also learn why Kádár recommends a  longer seasoning period for low pH wines, and which barrel would be the best for spirits. This episode is a must for every sommelier and vintner who wants to expand his or her technical knowledge about this often oversimplified topic. Please enjoy, and let me know if you have any further questions, we might do a second round with András if needed! Look for extra videos on the Wine Ghosts Youtube channel with explanatory graphs and maps to understand some of the more complicated arguments more easily.
1:38 - History of the Kádár Company
6:46 - Terroir importance for oak & main parameters of barrel quality
10:28 - Evolution of barrel-usage
13:18 - Misconception of identifying oak by its origin country
16:20 - Main elements of the wood defining the flavour
31:05 - Excellent Hungarian oak material and selection of the oak material
48:39 - Seasoning & Drying
55:18 - Bending techniques and Toasting
1:03:38 - Why oak?
1:07:49 - How long does an oak tree have to grow?
1:10:38 - Which forests do you work with and how many trees do you need for one barrel?
1:19:58- Summoning up the barrel-making process
1:24:03 - How specific is an order actually can be?
| Guest: András Kalydy | Kádár | @kadarhungary
| Wine Ghosts Instagram: @wineghosts
| Support & Get Exclusive on the Wine Ghosts Patreon Site: https://www.patreon.com/wineghosts
| Join the Wine Ghosts Facebook Group: www.facebook.com/groups/wineghosts/
| Wine Ghosts' Channels (Instagram, Podcast etc.): https://linktr.ee/wineghosts
Share
|
Download(

Loading

)