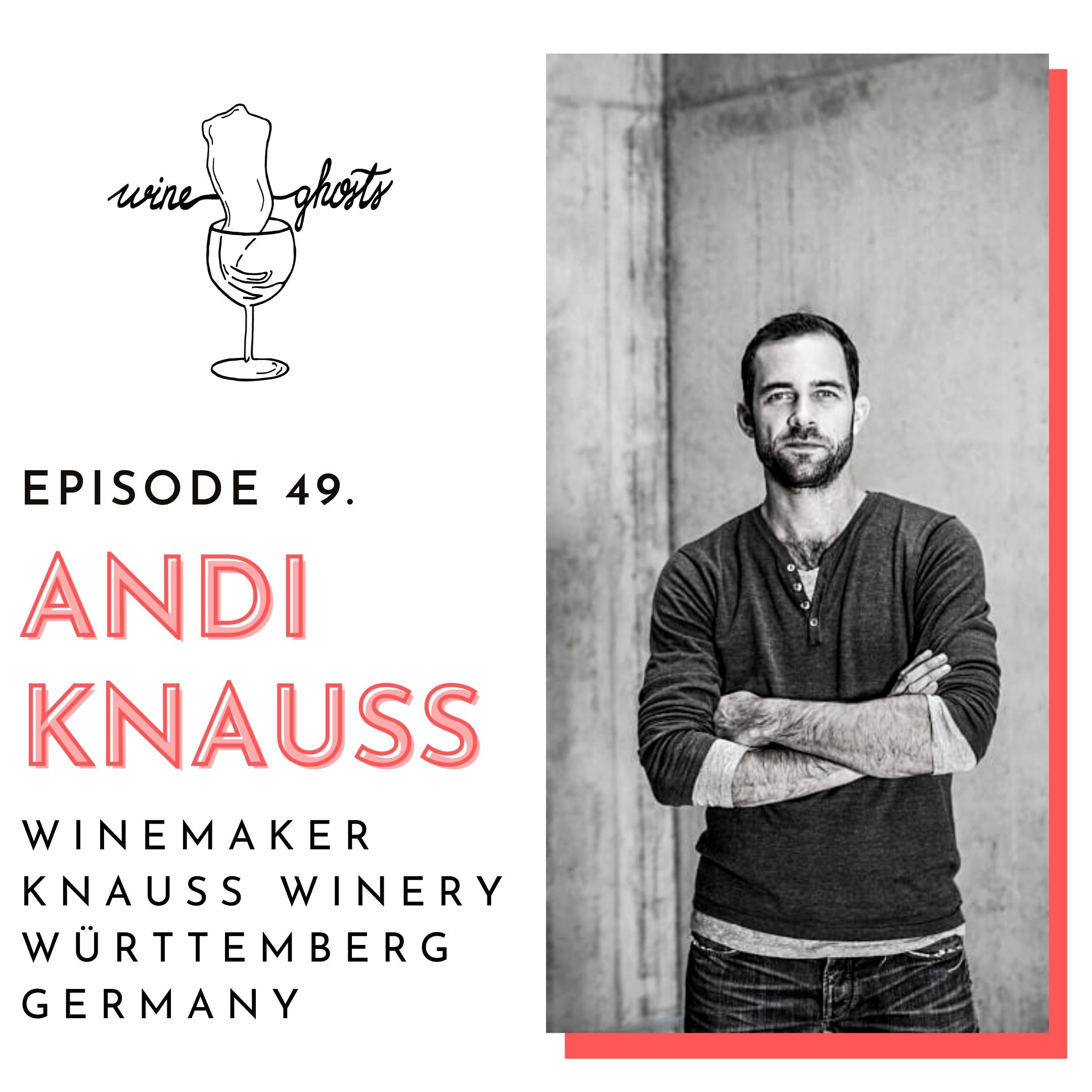 Ep. 49. / Andi Knauß helps Remstal's star shine even tastier!
Mar 26th, 2021 by Wine Ghosts
2021's first Remstal visit led me to Strümpfelbach, to Andi Knauß. He is also one of those young vintners in this sub-region of Württemberg who represents this wonderful terroir to the World with memorable and distinctive wines. After taking a picturesque vineyard tour, Andi welcomed us in his idyllic home below nearby vineyards, surrounded by newborn sheeps and orchard trees. He told us how working with Austrian Blaufränkisch influenced his Lemberger making, or which grape variety will play a bigger role in his vineyards in the future. Among others, we've also tasted his stunning village level Riesling, his elegant Pinot Noir (Spätburgunder), exciting-spicy Chardonnay and two characterful, single-vineyard Lembergers. Organic farming, low-intervention winemaking, lees ageing, restrained oak usage. I love that. Additionally, we talk about my fetish for native yeast and how Andi's spontaneous fermentation takes a mark on all his wines, and which wine styles tend to give me the most inspiration. I hope you enjoy this episode as much as I have.
Guest: Andi Knauß | Winery Knauß | Germany
Timeline:
2:20 – Introduction to the winery
5:32 – Vintage 2020 & Global Warming
2:39 – Vineyards & Trollinger
7:48 – Motivations & Winemaker Stories
10:24 – Riesling Schnait 2019
14:53 – Altenberg Schnait Riesling 2019
15:13 – Soil Types
21:30 – Chardonnay Beutelsbach Sonnenberg
24:12 – Sparkling & International Dreams
25:10 – Lemberger as the region's postcard
28:50 – Spätburgunder Nonnenberg (Strümpfelbach) 2018
33:04 – Freetime-drinks?
34:03 – What do I drink for my inspiration?
37:26 – Lemberger Wohlfahrtsberg 2018 (Löwenstein)
39:00 – Changing to Organic & Spontaneous Fermentation
42:00 – Tasting Lemberger Wohlfahrtsberg 2018 (Löwenstein)
43:30 – Lemberger Altenberg 2018
47:04 – 'Signature' Wines & Zweigelt
48:50 – Lemberger for the Future
| Support & Get Exclusive on the Wine Ghosts Patreon Site: https://www.patreon.com/wineghosts
| Join the Wine Ghosts Facebook Group: www.facebook.com/groups/wineghosts/
| Wine Ghosts' Channels (Instagram, Podcast etc.): https://linktr.ee/wineghosts
| Wine Ghosts Website: www.wineghosts.com
| Wine Ghosts' E-Mail: infowineghosts@gmail.com
Share
|
Download(

Loading

)