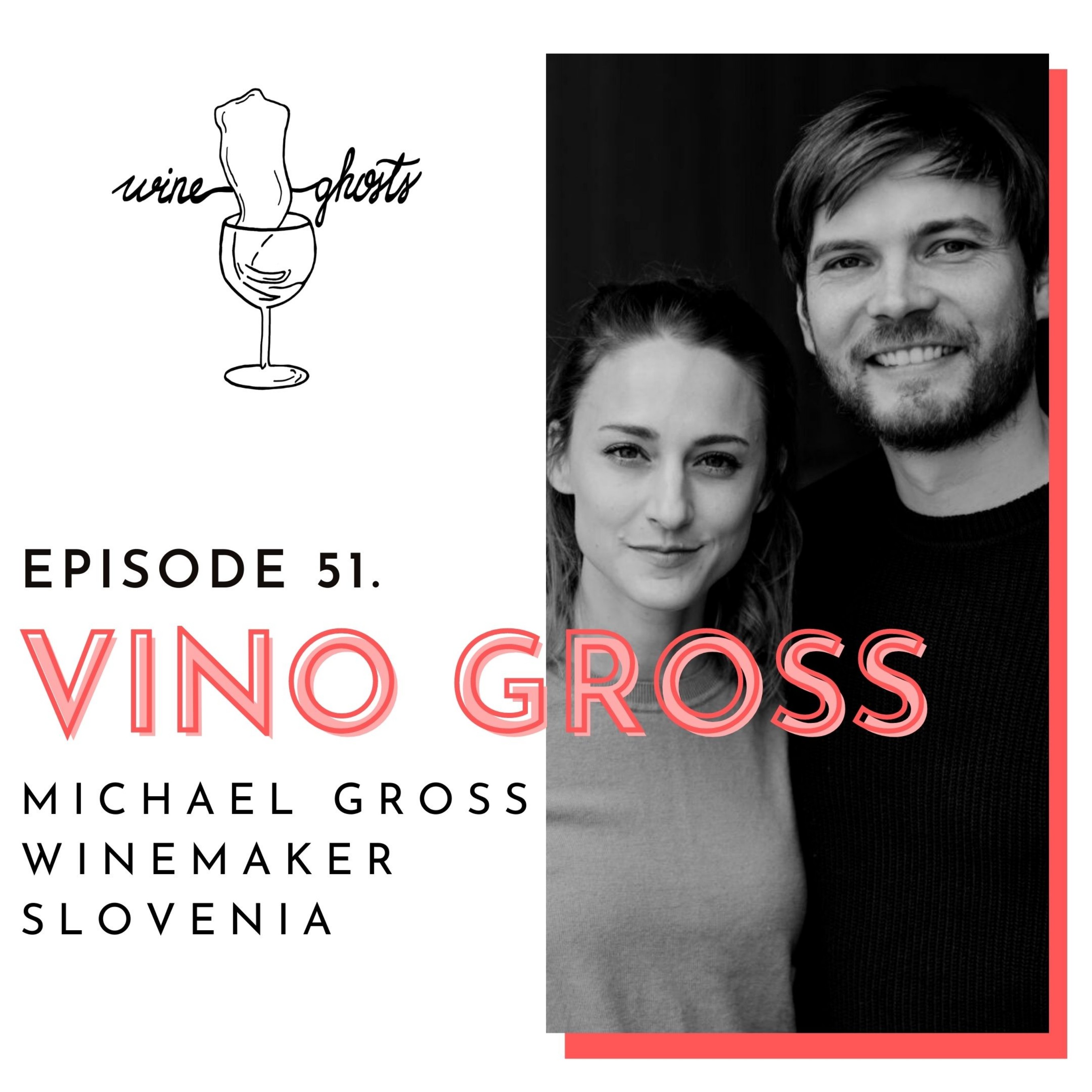 Ep. 51. / Vino Gross glorifies Slovenian Styria with Furmint support
Apr 23rd, 2021 by Wine Ghosts
Michael and Maria Gross dared to go across the Austrian-Slovenian border and establish their own wine paradise in Slovenian Styria. Michael tells their motivations and experiences in the Slovenian wine world, how colourful Slovenia really is and the subtle differences inside these terroirs.  Michael justifies their bet on Furmint for the future and the potentials of their new plantings in the 'Hojnik' vineyard. We also tasted four lively, pungent, stimulating wines that proved originality and character. In addition to that, you can learn about the 'Opok' soil, Blaufränkisch history and future, winemaking techniques, and different potentials of Furmint clones. Cheers and enjoy!
2:22 – Slovenian Terroir & Introduction
7:56 – Austria vs Slovenian Styria Differences
12:00 – Story behind going over the border
15:46 – Austrian vs Slovenian wine culture
18:52 – Haloze Blanc & Natural Wine ?!
25:54 – Michael & My wine description
30:38 – Sauvignon Blanc & Furmint Together
31:30 – Why Furmint? & New Plantings "Hojnik"
36:10 – Tasting Gorca Furmint
43:31 – Ageing Potential
46:21 – Tasting Korze
48:22 – What makes Furmint and Sauvignon Blanc a great pairing?
55:35 – How does the Styrian landscape come through?!
55:07 – Questions from Patreon Supporters
57:12 – Wines to drink in the free time
59:17 – Tasting Iglic
1:04:57 – Blaufränkisch for the future?! & Problems with current wine drinking habits
1:11:06 – What are we gonna talk about in 5 years?
| Guest: Michael Gross | Vino Gross, Slovenia | @vinogross
| Wine Ghosts Instagram: @wineghosts
| Support & Get Exclusive on the Wine Ghosts Patreon Site: https://www.patreon.com/wineghosts
| Join the Wine Ghosts Facebook Group: www.facebook.com/groups/wineghosts/
| Wine Ghosts' Channels (Instagram, Podcast etc.): https://linktr.ee/wineghosts
Share
|
Download(

Loading

)